Accounting Services in Edmonton, Calgary, and Rocky Mountain House
Accelerate LLP is a full-service firm offering accounting services in Edmonton, Calgary, and Rocky Mountain House.
You belong on the front line of your business - it's exciting and fulfilling. Leave the boring number stuff to us; we actually like it. Learn more about our accounting services below, and don't hesitate to reach out to us to schedule an appointment with one of our chartered professional accountants.
Our Accounting Services:
Bookkeeping

Financial Statements

Payroll Management
Bookkeeping
Ask Us About Cloud-based Bookkeeping Options!
Receipts, receipts and more receipts - let us help you with your full-cycle accounting needs, including:
Payroll
GST Compliance
Financial Statement Compilation.
Too much detail can be just as bad as not enough! Bookkeeping is a lot like going to the dentist. We generally dislike going, but skipping dentist appointments can lead to serious, long-term problems. The Canada Revenue Agency requires businesses to keep books and records with a specific amount of detail, and understanding what level of detail is required is critically essential.
How Can We Save You Time?
A trained chartered professional accountant can often complete bookkeeping in a fraction of the time it takes an entrepreneur to do it themselves.
Considering that we complete bookkeeping services for many of our clients in as little as 5 hours a month and the serious ramifications of not having your books appropriately done — you can't afford not to use a professional accountant.
Hiring Accelerate LLP to keep your books will allow you to rest assured that your books are accurate, allowing you to engage in the activities you are best at, and focus on your business.
Our Total Care Package can free-up time and stress and improve your financial position.
No more late nights spent organizing receipts or worrying that you have miss-entered something in your accounting system. Our Total Care package is precisely that, total financial care; we look after everything related to accounting and The Canada Revenue Agency for you. You send us your accounting information, receipts, bank statements, etc. And we take it from there.
Financial Statements
Financial Statements are a critical part of every business, and our primary service is assisting our clients with the preparation of their year-end Financial Statements and corresponding tax filings. Understanding what is in these Financial Statements, or what we like to call the financial 'story' of your business, is critical to your success. We walk you through your Financial Statements explaining how items are correlated, including identifying underlying characteristics driving your success or driving your failures.
Accelerate LLP Provides:
Notice to Reader Financial Statements
Reviewed Financial Statements
Audited Financial Statements
We provide flat rate quotes up front every time, no guesswork on what your year-end will cost you.
Paying employees can be a complicated process. The millions of forms and deadlines can confuse even the most seasoned entrepreneur. Preparing payroll must be carefully considered to ensure you don't run into government issues.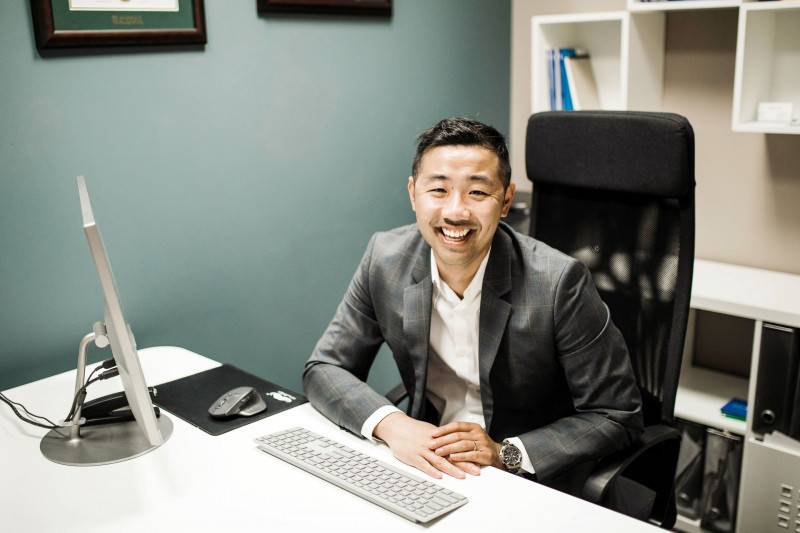 How to Prepare Payroll in a Company

Prepare Payroll Internally
Many small businesses decide to prepare payroll in-house to save funds. While only you can make the best decision for your company, consider the time and energy you will spend on:
Preparing payroll each cycle
Filing annual forms and preparing the requisite reconciliations.
Staying caught up with changes in payroll legislation.
Business owners can spend as much as 20 hours per month preparing payroll. One small mistake can result in thousands of dollars in interest penalties. For example, being late with a payroll remittance results in a 20% penalty for the first offence and a 30% penalty for the second.
It is much more profitable to spend that time on your business as the return you can generate in your business will far exceed the cost spent on payroll.
Often, we can prepare payroll for less than $500 per month.
Trusting payroll to a trained professional can result in substantial time and dollar savings to any small business.
Engage a Payroll Provider
There are many companies out there who can help you with your payroll, such as; ADP, PayWeb, Ceridian, etc. It would be best to have a payroll provider that does everything that needs to be done, with minimal work from your team.
We are highly trained professionals with years of experience qualified to answer all the complicated questions you will have as your company grows.
Engage Accelerate LLP
At Accelerate LLP, we handle 99% of your payroll.
All you need to do is:
Provide us with the hours each pay period.
Make payments to the CRA.
We email you the details of payment amounts and dates to make payments, and with the online payment mechanism the CRA now has, you can do everything from the comfort of your office. Furthermore, as Chartered Professional Accountants, Ronnie Bud and Mike Stannix have the experience, training and knowledge necessary to answer the most complicated payroll questions.
Let Us Accelerate the Process
Contact us for efficient and professional accounting services.